Wild Song by LP: "Wild" is a Brand New English Song, sung by LP and Levante. ​Wild Song lyrics were penned by Andrew Berkeley Martin, Ashton Irwin, Laura Pergolizzi, and Matthew Pauling, and the music was produced by Matthew Pauling.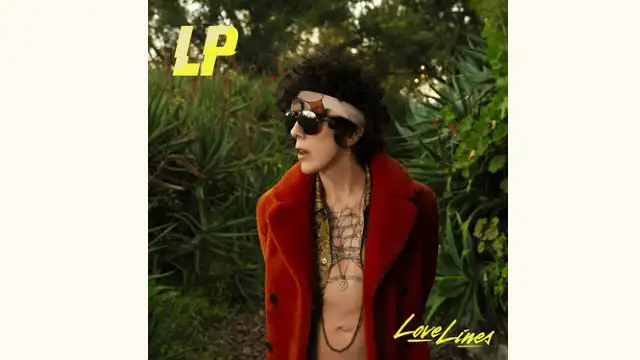 LP – Wild Lyrics
I Could Be Your North Star
I Could Be The Love Of Your Life
I Could Warm Your Cold Heart
I Could Walk The Edge Of Your Knife
And When You Think You're So High
I Can Always Take You Higher
You Never Can Be Too High
Fuck It, Baby, Let's Go Higher
Every Time I Say, "I'm Sorry"
I Never Wanna Fight Again
I Never Wanna Hurt You, Honey
Remember When We Were Just Friends?
So, Let Me Go Wild
I Wanna Float, I Wanna Fly
My Inner Child
I Only Need It To Survive
Let Me Go Wild
I Gotta Flow, I Gotta Fly
Let Me Go Wild
We're Only Running Out Of Time
Out Of Time, Oh, Oh, Oh
Time, Time, Time, Oh, Oh, Oh
I Could Be Your Quick Fix
I Could Be The Catch For Your Fall
And When You Need To Get Kicks
I Can Give The Best Of Them All
'cause Every Time I Say, "I'm Sorry"
I Never Wanna Fight Again
And Even If We End Our Story
Everything Is Just Pretend
So, Let Me Go Wild
I Wanna Float, I Wanna Fly
My Inner Child
I Only Need It To Survive
Let Me Go Wild
I Gotta Flow, I Gotta Fly
Let Me Go Wild
We're Only Running Out Of Time
Out Of Time, Oh, Oh, Oh
Time, Time, Time, Oh, Oh, Oh
Let Me Go Wild (Out Of Time, Oh, Oh, Oh)
Let Me Go Wild (Time, Time, Time, Oh, Oh, Oh)
Let Me Go Wild (Out Of Time, Oh, Oh, Oh)
Let Me Go Wild (Time, Time, Time, Oh, Oh, Oh)
Wild Song Info
| | |
| --- | --- |
| Song: | Wild |
| Album: | Love Lines |
| Band/Singers: | LP |
| Lead Vocals: | LP & Levante |
| Written By: | Andrew Berkeley Martin, Ashton Irwin, Laura Pergolizzi & Matthew Pauling |
| Music Produced By: | Matthew Pauling |
| Music Label: | LP |
| Featuring: | Levante |
| Release Date: | |
Wild Music Video