Dayglow Song by LP: "Dayglow" is a Brand New English Song, sung by LP. ​Dayglow Song lyrics were penned by Andrew Berkeley Martin, Laura Pergolizzi, and Matthew Pauling, and the music was produced by Matthew Pauling.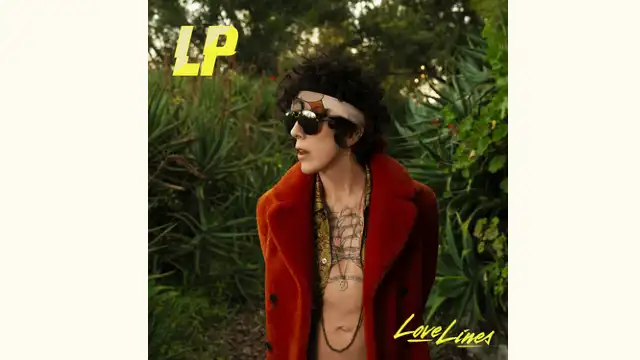 LP – Dayglow Lyrics
And You Touch, Touch
Touch The Sun In Me Somehow
I Say This All The Time
And It Breaks This Heart Of Mine
When I Can't Decide
Does It Make Sense To Discover
The Pain Inside Another
Then Turn To Ice?
If You Don't Believe In Something Besides Fear Of Discomfort
Can Anyone Know What Is Wrong Or Right?
If I Take All Of My Love
And I Take All Of Your Love
It's The Trip That Gets Us Higher Into The Night
And We Go Dayglow
We Can't Say No
We Just Go Dayglow
We Can't Say No
Nooo, Noooo
Not A Day Goes By That I Don't Know
Ohhh, Ohhh
We Were Dayglow
I Wanna Feel Your Darkness
And Hold You In The Farthest Place That You Run
Your Father And Your Mother Don't Have To Be
The Lover That You Became
(I Don't Wanna Know)
It's All A Bunch Of Bullshit
There's Not Another Blame
That's Ever Gonna Hurt Worse Than Honesty
So Take All Of My Love
And I'll Take All Of Your Love
It's The Trip That Gets Us Higher Into The Dream
And We Go Dayglow
We Can't Say No
We Just Go Dayglow
We Can't Say No
Nooo, Nooo
Not A Day Goes By That I Don't Know
Ohhh, Ohhh
We Were Dayglow
So Hold Me Tight As Time Goes By
I'll Hold The Light Beside You
Cause Every Life's Another Try
And I Just Stay Inside You
And We Go Dayglow
We Can't Say No
We Just Go Dayglow
We Can't Say No
Nooo, Nooo
Not A Day Goes By That I Don't Know
Ohhh, Ohhh
We Were Dayglow
Dayglow Song Info
| | |
| --- | --- |
| Song: | Dayglow |
| Album: | Love Lines |
| Band/Singers: | LP |
| Lead Vocals: | LP |
| Written By: | Andrew Berkeley Martin, Laura Pergolizzi & Matthew Pauling |
| Music Produced By: | Matthew Pauling |
| Music Label: | LP |
| Featuring: | LP |
| Release Date: | |
Dayglow Music Video