CRIES IN SPANISH Song by Becky G: "CRIES IN SPANISH" is a Brand New Song, sung by Becky G and DannyLux. ​CRIES IN SPANISH Song lyrics are penned by ​​Alex Luna, DannyLux, Edgar Barrera, Elena Rose, Hector Andre Mazzarri Ramos, Luis Miguel Gomez Castaño, Manuel Lorente Freire, and Rebbeca Marie Gomez, and the music was produced by ​​DannyLux, Casta, Edgar Barrera and Mazzarri.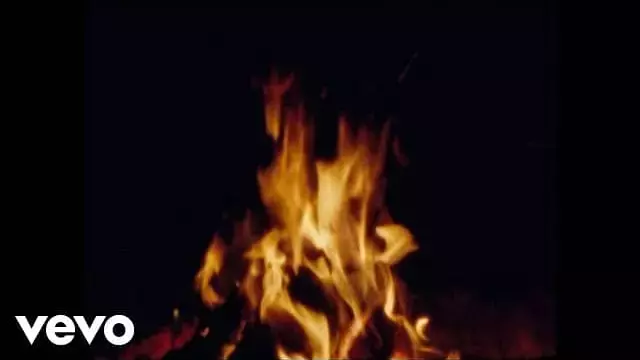 Becky G – CRIES IN SPANISH Lyrics
A Veces Me Imagino Que Tuvimos
El Final Que Los Dos Queríamos
Si Aún Fuera Tu Morra, Qué No Haríamos
Y Cómo Sería Si Tú Y Yo Seríamos
Sé Que Se Acabó, Pero Dime
Te Ves Bien Y No Estás Conmigo
¿Será Que Nunca Me Quisiste
Y Fue Falso Lo Que Tuvimos?
Según Que Yo Era Tu Luna, Todo Para Ti
Según No Vivías Un Día Sin Mí
Si Eso Era Así
Dime Por Qué No Estás Aquí
Según Yo Era Tu Vida, Te Hacía Feliz
Según Te Quedabas Conmigo Hasta El Fin
Si Eso Era Así
Dime Por Qué No Estás Aquí
Nunca Supe Cómo Acabó La Serie
No Voy Al Lugar Donde Íbamos Los Viernes
Quiero Saber Si Este Dolor Los Sientes
Y Si En El Pecho Un Corazón Tienes
Al Chile No Puedo, Y La Neta, Ni Quiero
Dejar De Quererte, Aun Sabiendo Que Debo
Dejar De Pensarte, Dejar De Amarte Tanto
Según Que Yo Era Tu Droga Todo Para Ti
Según No Vivías Un Día Sin Mí
Si Eso Era Así
Dime Por Qué No Estás Aquí
Según Yo Era Tu Vida, Te Hacía Feliz
Según Te Quedabas Conmigo Hasta El Fin
Si Eso Era Así
Dime Por Qué No Estás Aquí
CRIES IN SPANISH Song Info
| | |
| --- | --- |
| Song: | CRIES IN SPANISH |
| Album: | ESQUINAS |
| Band/Singer: | Becky G & DannyLux |
| Lead Vocals: | Becky G & DannyLux |
| Written By: | Alex Luna, DannyLux, Edgar Barrera, Elena Rose, Hector Andre Mazzarri Ramos, Luis Miguel Gomez Castaño, Manuel Lorente Freire & Rebbeca Marie Gomez |
| Music Produced By: | DannyLux, Casta, Edgar Barrera & Mazzarri |
| Music Label: | RCA Records & Kemosabe Records |
| Featuring Artist: | DannyLux |
| Release Date: | |
| CRIES IN SPANISH Translations: | |
CRIES IN SPANISH Music Video