Ghost of Me Lyrics by Make Them Suffer: Ghost of Me is a Brand New English Song, sung by Make Them Suffer. Ghost of Me Song lyrics are written by ​Sean Harmanis, Nick Mclernon, Jordan Mather, and Chad Haynes, with music produced by ​Nick McLernon, and this brand-new music video was released on May 11, 2023.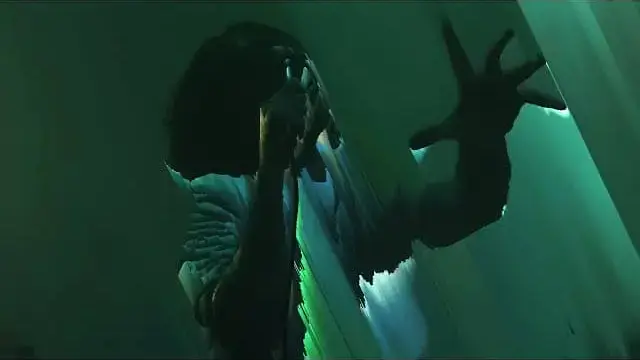 Make Them Suffer – Ghost of Me Lyrics
See You When You Hit The Bottom
You Think A Mother's Ever Been So Proud?
A Falling Wretch, They Clipped Your Wings
Heaven Sent, From The Burning Clouds
You Know My Face
Remember Me
When Everybody Has Forgotten You
Once All Your Friends
Have Left, You'll See
That It Gets Lonely At The Bottom Too
Sinking Deeper Yet
Pull Me From The Depths
Please Hold Me Close, Never Let Go
We're Going Down
Do You Really Want To Hurt Me Now?
But If I'm Going Stay
Would You Notice?
We're Falling Out Of Place
We're So Hopeless
You Know My Face
Remember Me
When Everybody Has Forgotten You
Once All Your Friends
Have Left You'll See
That It Gets Lonely At The Bottom Too
Cry Yourself To Death Upon Your Bed Of
Broken Crowns Once Placed Upon You
Find Yourself, Or Run And
Hide Beneath Your Self-Made Hell
But If I Were To Stay
Would You Notice?
We're Falling Out Of Place
We're So Hopeless
We Gave In
We Gave Out
We Gave Up Everything We Had
It's All About To Break
Do You Really Want To Hurt Me Now?
Do You Realise That You Hate Yourself?
Can't Be You, It's Everybody Else
Abandon The Ghost Of Me
But I Don't Want To Stay
See You When You Hit The Bottom
You Know My Face
Remember Me
The Ghost Of Me Becomes A Part Of You
Written by: ​Sean Harmanis, Nick Mclernon, Jordan Mather & Chad Haynes
Ghost of Me Song Info
| | |
| --- | --- |
| Song: | Ghost of Me |
| Band/Singer: | Make Them Suffer |
| Lead Vocals: | Make Them Suffer |
| Lyrics: | Sean Harmanis, Nick Mclernon, Jordan Mather & Chad Haynes |
| Music: | Nick McLernon |
| Director: | Third Eye Visuals |
| Music Label: | Make Them Suffer |
| Featuring: | Make Them Suffer |
| Release Date: | May 11, 2023 |
You Might Also Like
Only Girl – Stephen Sanchez
Renegade Freestyle – Machine Gun Kelly
Glad U Came – Jason Derulo
OVER DEM – Davido
FEEL – Davido
Seventeen Going Under – Sam Fender
If You Could Read My Mind – Gordon Lightfoot
Miracle (Wilkinson Remix) – Calvin Harris
Already Rich – Yeat
Ghost of Me Music Video