Fate Romanized Lyrics by ENHYPEN (엔하이픈): "Fate Romanized" is a Brand New Korean Song sung by ​Jungwon (ENHYPEN), Heeseung (ENHYPEN), Sunghoon (ENHYPEN), Jake (ENHYPEN), Jay (ENHYPEN), Sunoo (ENHYPEN), and NI-KI (ENHYPEN). Fate Romanized Song Lyrics are penned by Wonderkid, HYBE (하이브), CA$HCOW, 신쿵 (Shin Kung), BreadBeat, Kyler Niko, "hitman" Bang, Jacob Aaron (THE HUB), Noerio, and THE HUB 88, with music produced by ​Wonderkid, and this brand-new music video has been released on May 22, 2023.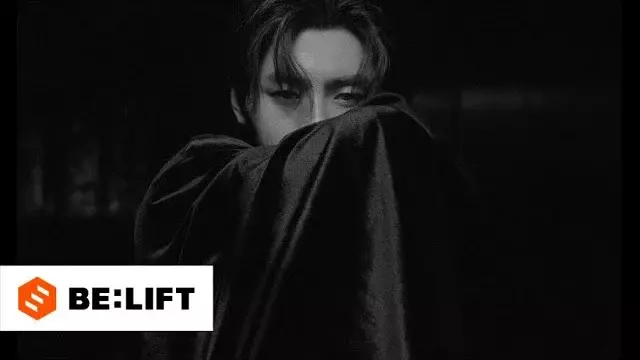 ENHYPEN (엔하이픈) – Fate Romanized Lyrics
Jeoldaejeogin Him
Geu Himeul Wonhae Dallyeotda
Birok Taeyangi Nuneul Meolge Haljieonjeong
Yaksokdoen Geugose Daki Wihae
Uriui Miraereul Wanseonghagi Wihae
Mueotboda Neoreul Jikigi Wihae
Neoneun Nareul Mideo Naege Himeul Jueotgo
Nega Nareul Mun Sungan
Neoneun Nae Ane Gitdeureotda
Hajiman
Gyejeori Chorogeul Baseureotteurideut
Sarangeun Tamyogi Doeeo Seuseuroreul Jiwobeoryeotgo
Igisimeun Neomajeo Jiwo
Simhaewa Gateun Pyeheoe Nareul Gadwotda
Manggak
Geu Jidokan Jeojuga Eodieseo Wanneunji
Janinhan Hyeongbeoreul Gahan Geoseun Nuguinji
Ijeya Naneun Kkaedaratda
Pilmyeoreul Bachyeotdeon Unmyeongeul
Eotteoke Ijeul Su Isseotdan Maringa?
Jingpyoneun Ojik Neoegeman Baneunghae Bulge Binnago
Nege Gancheonghaetdeon Geu Hanmadineun
Eodumeul Geodeonaeneun Seonmyeonghan Taeyangcheoreom Tteooreunda
Unmyeongeun Dasi Nae Sone Jwieojyeotda
Nae Ane Picheoreom Heureuneun Himeul Neukkimyeo
Machimnae Neoreul Ganjeolhi Bureuneun Na
Ijeneun Jeoldae Itji Aneul Geosida
Modeun Geoseun Neoegerobuteo Badeun Gwonneungieotgo
Got Neoegero Dollyeojul Yeongwoneseo Jaranasseumeul
Piro Maedeupjieun Sarangeun
Omane Jiwojyeo, It's Over
Naneun Modeun Geol Ilkoseo
Jukji Mothan Goemuri Dwaega
Hajiman Ijen
Naega Mwol Haeya Haneunji Ara (Ara)
Piui Jeungpyoreul Ttaraga
Fate, Fate, Fate (Ooh-ooh-ooh-ooh)
Nan Mangseoriji Anko
Fate, Fate, Fate (Ooh-ooh-ooh-ooh)
Idaero Ga
Fate, Fate, Fate (Ooh-ooh-ooh-ooh)
It's My Fate
I Piui Jeungpyoreul Ttaraga Geu Gil Kkeute
Nareul Neoege Bachigi Wihae
Ooh, Ooh-ooh-ooh, Ooh
Ooh, Ooh-ooh-ooh, Ooh
Written by: Wonderkid, HYBE (하이브), CA$HCOW, 신쿵 (Shin Kung), BreadBeat, Kyler Niko, "hitman" Bang, Jacob Aaron (THE HUB), Noerio & THE HUB 88
Fate Romanized Song Info:
| | |
| --- | --- |
| Song: | Fate Romanized |
| Album: | DARK BLOOD |
| Band/Singer: | ENHYPEN (엔하이픈) |
| Lead Vocals: | Jungwon (ENHYPEN), Heeseung (ENHYPEN), Sunghoon (ENHYPEN), Jake (ENHYPEN), Jay (ENHYPEN), Sunoo (ENHYPEN) & NI-KI (ENHYPEN) |
| Lyrics: | Wonderkid, HYBE (하이브), CA$HCOW, 신쿵 (Shin Kung), BreadBeat, Kyler Niko, "hitman" Bang, Jacob Aaron (THE HUB), Noerio & THE HUB 88 |
| Music: | Wonderkid |
| Music Label: | HYBE LABELS |
| Featuring: | ENHYPEN (엔하이픈) |
| Release Date: | May 22, 2023 |
DARK BLOOD (Romanized) Album Tracklist
Karma (Romanized)
Bite Me (Romanized)
Sacrifice (Eat Me Up) (Romanized)
Chaconne (Romanized)
Bills (Romanized)
Fate Romanized Music Video