Favorite Song by Toosii: "Favorite Song" is a Brand New English Song sung by Toosii. Favorite Song Lyrics are penned by Toosii, ADELSO, and Tatiana Manaois, with Music produced by ADELSO and Tatiana Manaois, and this brand-new music video was released on February 17, 2023.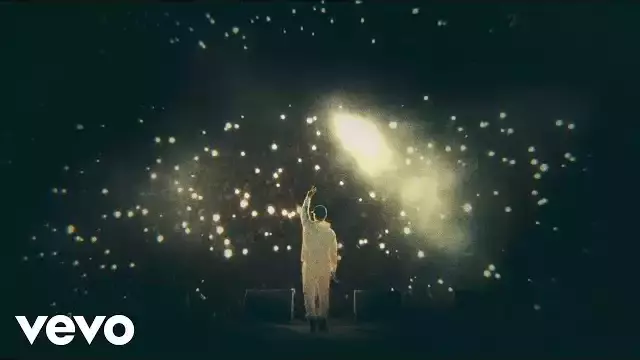 Toosii – Favorite Song Lyrics
But Nobody's
Gonna Make You Change What You Probably
Don't Like Anyway About You Darling
So You Might As Well
Hmm-mmm
Be Somebody
Who Can Make You Face What You're Guarding
Open Up The Gates Where You're Heart Is
And Just Let Yourself (Adelso On This)
Yeah!
I'm On The Stage Right Now
Singing Your Favorite Song
Look In The Crowd
And You're Nowhere To Be Found As They Sing-Along
I Say, "You Look Good Without No Make-up, No Lashes
Even Better When You Wake Up" (Oh, Oh, Oh)
I See The Look On Your Face
I See You're Hiding The Hate
I See You're Looking For Someone
To Scoop You Right Off Of Your Feet
You Want To Ride In The Wraith
You Want To Go Out On Dates
You Want Somebody To Come Bring You Flowers
Someone To Talk To For Hours
Wash Your Back While Y'all Sit In The Shower (Yeah)
Someone To Tell You You're Beautiful
Someone To Tell You And Mean It
Someone To Tell You
"I Love You" Everyday And Don't Got A Reason
Talking About Someone To Bring You Peace
Someone To Help You Sleep (Yeah)
Someone To Pick You Up
When You're Feeling Down, Feeling Lonely
Need Somebody Who Can Make It Better
Somebody Who Can Open Up Those Gates
Open Up Those Gates To Your Heart
Only If You'll Let Me
I'm On The Stage Right Now
Singing Your Favorite Song
Look In The Crowd
And You're Nowhere To Be Found As They Sing-Along
I Say, "You Look Good Without No Make-up, No Lashes
Even Better When You Wake Up" (Oh, Oh, Oh)
I See The Look On Your Face
I See You're Looking For Peace
I See You're Tired Of The Hurt
Tired Of The Pain, Tired Of The Nights
Where You Can't Get No Sleep
I See You're Tired Thinking About If He Cheat
See You Tired Thinking About If You're Leaving
See You Tired Of Being So Tired
And You're Damn Sure Ain't Getting Even
Need Somebody Who Can Make It Better
Somebody Who Can Open Up Those Gates
Open Up Those Gates To Your Heart
Only If You'll Let Me
I'm On The Stage Right Now
Singing Your Favorite Song
Look In The Crowd
And You're Nowhere To Be Found As They Sing-Along
I Say, "You Look Good Without No Make-up, No Lashes
Even Better When You Wake Up" (Oh, Oh, Oh)
Written by: Toosii, ADELSO & Tatiana Manaois
Favorite Song Song Info:
| | |
| --- | --- |
| Song: | Favorite Song |
| Band/Singer: | Toosii |
| Lead Vocals: | Toosii |
| Lyrics: | Toosii, ADELSO & Tatiana Manaois |
| Music: | ADELSO & Tatiana Manaois |
| Music Label: | Toosii |
| Featuring: | Toosii |
| Release Date: | February 17, 2023 |
You Might Also Like
Hope – NF
A&W – Lana Del Rey
Heaven – Niall Horan
Unholy – Sam Smith
At My Worst – Pink Sweat$
Kill Bill – SZA
Until I Found You – Stephen Sanchez
Ring of Past – Men I Trust
Mountain With A View – Kelsea Ballerini
Say You Won't Let Go – James Arthur
Audible – Remble
Spotify Ad – Spotify
The Summoning – Sleep Token
Favorite Song Music Video