Encouragement Lyrics by Don Toliver – "Encouragement" is a Brand New English Song from the album "Love Sick", sung by Don Toliver. Encouragement Song Lyrics are penned by Don Toliver, DJ Dahi, Danny McKinnon, Ely Rise, John Key, and Dougie F, with Music produced by DJ Dahi, and this Brand New Music video has been released on February 24, 2023.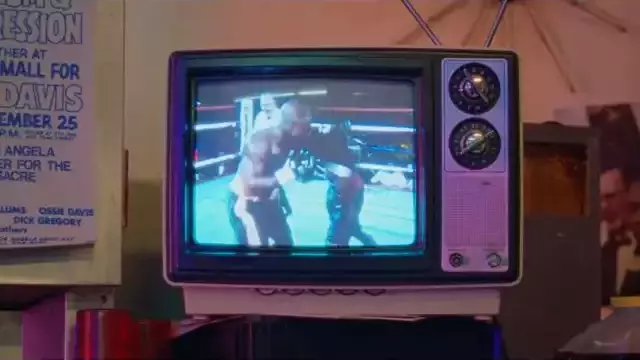 Encouragement Lyrics – Don Toliver
I Guess I Never, Ever Felt Like—
Who The Hell Encouraged Them?
I Guess You Heard Him
He Got Too Many Cars, Oh, He Went And Worried Them
Step Back And Let It Pop, I'm On My Curry Now
Why You Over There, Watchin' And Recordin' Him?
N!ggas Real Weirdos, Hangin'
With Them Other Type Of B!tches, Yeah, I Fear Those
Only Time She Cry Is On Her Pill And On Her Pillow
Yeah, It Makes Sense
I Ain't NеVer, Ever Seen A B!tch Pay RеNt
Probably When Some Other Type Of N!gga Ain't Sh!t
Yeah, You Been Swingin' For The Fence (Ooh)
I Never, Ever Felt Like This
I Never, Ever Felt Like—
I Never, Ever Felt Like This
I Guess I Never, Ever Felt Like— (Never Ever Felt Like—)
Guess I Never, Ever Felt Like This, This
Felt Like This (Woo)
I Guess I Never, Ever Felt Like—
I Guess I Never, Ever Felt Like This, This, This, This, Oh-oh (Wow)
Felt Like This
Who The Hell Encouraged Them?
I Guess You Heard Him
He Got Too Many Cars, Oh, He Went And Worried Them
Step Back And Let It Pop, I'm On My Curry Now
Why You Over There, Watchin' And Recordin' Him?
N!ggas Real Weirdos, Hangin'
With Them Other Type Of B!tches, Yeah, I Fear Those
Only Time She Cry Is On Her Pill And On Her Pillow
Yeah, It Makes Sense
I Ain't Never, Ever Seen A B!tch Pay Rent
Probably When Some Other Type Of N!gga Ain't Sh!t
Yeah, You Been Swingin' For The Fence (Ooh)
N!ggas Drive Mclaren Truck, Where The Engine Is?
Tote A Goyard Brief For All My Businesses
I Been The Same N!gga, Where My Witnesses?
I Moved To L.A. And Been A Sinner Since
I Flew Here Jetport, Shout Out To Powerlay (Shout Out To Powerlay)
Remember When Ye Said I Was Timeless (Said I Was Timeless)
Same Time, Me And Travis Out For Our Tier
I Think Back Like "Damn, I Really Had A Good Year"
A Lot Of Blood, Sweat, And Hard Motherf-ckin' Tears (F*ckin' Tears)
Me And Kali Finna Double Back, A Great Years (Great Years)
Written by: Don Toliver, DJ Dahi, Danny McKinnon, Ely Rise, John Key & Dougie F
Encouragement Song Info:
| | |
| --- | --- |
| Song: | Encouragement |
| Album: | Love Sick |
| Singer: | Don Toliver |
| Lead Vocals: | Don Toliver |
| Lyrics: | Don Toliver, DJ Dahi, Danny McKinnon, Ely Rise, John Key & Dougie F |
| Music: | DJ Dahi |
| Music Label: | Cactus Jack Records & Atlantic Records |
| Featuring: | Don Toliver |
| Release Date: | February 24, 2023 |
Related Songs
LoveSickness
Let Her Go
Leave The Club
4 Me
Go Down
Time Heals All
Leather Coat
Honeymoon
Private Landing
Slow Motion
Do It Right
If I Had
Company Pt. 3
Bus Stop
Cinderella
Encouragement Music Video