Call Me What You Like by Lovejoy: "Call Me What You Like" is a Brand New English Song from "wu&io", sung by Wilbur Soot. Call Me What You Like Song Lyrics are penned by Ash Kabosu, Joe Goldsmith, Mark Boardman, and Wilbur Soot, with Music produced by Dan Priddy and Mark Crew, and this brand-new music video has been released on February 10, 2023.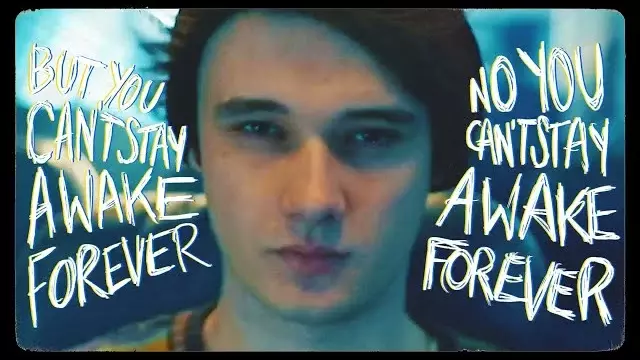 Call Me What You Like Lyrics – Lovejoy
I Never Was A Fan Of The Internet
She Never Felt That Safe In Her Own Head
We Both Hate The News
There For The Grace Of God Goes You
Smiling When I Ask If She's Bored Yet
We Wonder If We Took It Too Far
Both Taste Confused
Darling, What Am I To Do?
I Like To Think That I'm
The Only Guy She'll See Tonight
You Can Call Me What You Like
As Long As You Call Me
And You Could Kiss The Skin
From My Lips If It Makes You Feel Good
I'm Not Sure If You Want It
Not Sure If You Need Me, Too
And You Can Taste Thе Beer
On Every Guy That Talks To You
But You Can't Stay Awake ForеVer
No, You Can't Stay Awake Forever
And So I Find Myself In Your Mum's Bedroom
Fighting With The Pink Roller Blinds
It's On Pay-Per-View
Just Place Your Bets On Who's Lost Their Minds
You Take A Pirouette Under Duvet Set
You Sigh With Perfect Pitch And With Time
I'm Not Made For You
But What Else Is New?
Oh, Lord She Tells Me That It's Nothing
I Really Hope It's Nothing
You Could Kiss The Skin
From My L!ps If It Makes You Feel Good
I'm Not Sure If You Want It
Not Sure If You Need Me, Too
And You Can Taste The Beer
On Every Guy That Talks To You
But You Can't Stay Awake Forever
No, You Can't Stay Awake Forever
This Just In: I Am A Total F#cking Du#bass
And I've Come To The Uncomfortable Conclusion
That I'm Gonna Spend The Rest Of My Life In A State
Of Constant Paranoia
Just Let Me Follow You
And I'll Proceed To Bang My Head On Every Doorway
And Doorframe You See Suitable For Us To Go Through
And I've Found That The Road To Happiness
Is Paved With Rows And Rows Of Very Tempting Parking Spaces
I'm Not Paranoid, I'm A Realist
I Know You're Gonna Kill Me
You Could Kiss The Skin
From My L!ps If It Makes You Feel Good
I'm Not Sure If You Want It
Not Sure If You Need Me, Too
And You Can Taste The Beer
On Every Guy That Talks To You
But You Can't Stay Awake Forever
But You Can't Stay Awake Forever
And You Could Kiss The Skin
From My L!ps If It Makes You Feel Good
I'm Not Sure If You Want It
Not Sure If You Need Me, Too
And You Can Taste The Beer
On Every Guy That Talks To You
But You Can't Stay Awake Forever
(You Can't Stay Awake Forever)
You Can't Stay Awake Forever
Written by: Ash Kabosu, Joe Goldsmith, Mark Boardman & Wilbur Soot
Call Me What You Like Song Info:
| | |
| --- | --- |
| Song: | Call Me What You Like |
| Band/Singer: | Lovejoy |
| Lead Vocals: | Wilbur Soot |
| Lyrics: | Ash Kabosu, Joe Goldsmith, Mark Boardman & Wilbur Soot |
| Music: | Dan Priddy & Mark Crew |
| Video Director: | Ash Kabosu & Wilbur Soot |
| Music Label: | Anvil Cat Records/Lovejoy |
| Featuring: | Lovejoy |
| Release Date: | February 10, 2023 |
You Might Also Like
I Need U – Ken Carson
A&W – Lana Del Rey
You First – Paramore
Unholy – Sam Smith
At My Worst – Pink Sweat$
River – Miley Cyrus
Jaded – Miley Cyrus
Handstand – Miley Cyrus
Wildcard – Miley Cyrus
Audible – Remble
Spotify Ad – Spotify
Doodly Doo Song Lyrics
Call Me What You Like Music Video