Crucify Me Lyrics by BROCKHAMPTON is the Brand New English Song from the album "TM". Kevin Abstract and Matt Champion have sung this Latest English Song, while Crucify Me Song Lyrics are penned by Joba, Grant Lapointe, Kiko Merley, Matt Champion, Kevin Abstract, Jonah Abraham, Jordon Lumley, Coop The Truth, Teddi Jones and Karim Hutton, with Music produced by Jonah Abraham, Kiko Merley and Coop The Truth, and this Brand New Music video has been released on the 18th of November 2022.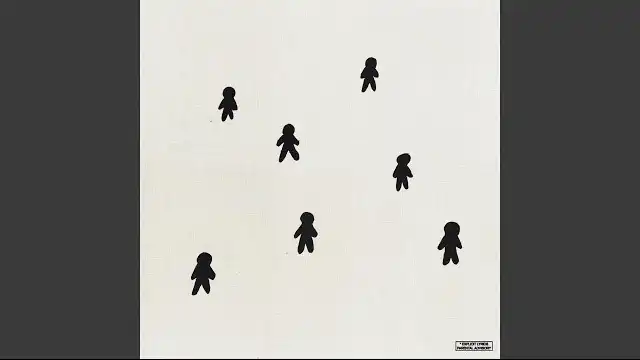 Crucify Me Lyrics – BROCKHAMPTON
Crucify Me, Amen
Brutalize Me Again
The Weight Of The World Rests On My Shoulder
Day By Day, Only Getting Older
Perfect Timing, I Guess
Let's Rewind And Pretend
That We Both Knew What We Were In For
Way Back When, If You Remember
Snakes In The Glass That's Like Half Full, I Want It
My Great Grandma Told You That
We Was Gone Be A Lot Of Trouble
Way Before I Was Born, Man, Some Time Had To Pass
'til My Auntie Stole From The Subway, Ayy
They Was Living Fast
I Crashed Before I Even Have A Drink
My Lowest Points Were Formed Standing At The Sink
I Gotta Hide These Tears Just Like A G
My N!ggas Cannot See Me, Dawg
You And Me, Nyc, Finna Be On Tv, Dawg
It's Like La-la When I'm All Alone
Gimme, Gimme Bags
Want Your Bags And Your Purse
Gimme, Gimme —?
Gimme, Gimme —?
I Feel Like I'm Blending, Feel Like I'm Blending In
Too Much In This Motherfu*King Town, Town, Town
I Feel Like I'm Blending, Feel Like
I'm Blending, Blending, Blending
Blending, Am I Just Like You?
Dusty Wallet
I Want Your Name Still Printed On Me
Don't Have To Know Me To Put It On Me
I Got Strong Shoulders For All You Fu*kers
Going To Town With The Miss And Gossip
Don't Like To Add, I Just Sit In Silence
Fu*k All The Fake, I Want Naturales
I Want Some Property By The Ocean
Gps Don't Even See The Road End
Back When We Kicked It On Driveway
Even In Pain, We Gone Blasé
Let In The World, It's A Highway
Water So Cold I Would Dive In
I Know Your Baby Just Called Me
Thinking About Money, It's All Good
Thinking About Money, It's All Good, Yeah
Crucify Me, Amen
Brutalize Me Again
The Weight Of The World Rests On My Shoulder
Day By Day, Only Getting Older
Perfect Timing, I Guess
Let's Rewind And Pretend
That We Both Knew What We Were In For
Way Back When, If You Remember
Written by: Joba, Grant Lapointe, Kiko Merley, Matt Champion, Kevin Abstract…
Crucify Me Song Info:
| | |
| --- | --- |
| Song: | Crucify Me |
| Album | TM |
| Singer: | BROCKHAMPTON |
| Lead Vocalist: | Kevin Abstract & Matt Champion |
| Lyrics: | Joba, Grant Lapointe, Kiko Merley, Matt Champion, Kevin Abstract, Jonah Abraham, Jordon Lumley, Coop The Truth, Teddi Jones & Karim Hutton |
| Music: | Jonah Abraham, Kiko Merley & Coop The Truth |
| Music Label: | BROCKHAMPTON |
| Featuring: | BROCKHAMPTON |
| Release Date: | 18th November 2022 |
Related Songs
FMG
Animal
Listerine
New Shoes
Keep It Southern
Man On The Moon
Better Things
Duct Tape
Always Something
Goodbye
Crucify Me Music Video