Akela Lyrics by Divine is the Brand New Hindi Rap Song from the album "Gunehgar", featuring Divine. Divine has sung this Latest Hindi Song, while Akela Song Lyrics are also penned down by Divine, with Music given by Phenom, and this Brand New Music Video is directed by DIVINE, Joel D'Souza (JD), and Mohit Mukhi / Gltch.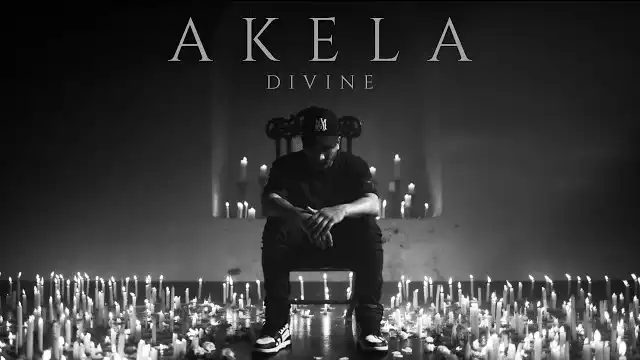 Akela Lyrics – Divine
Levels Check Kar Rahe
11'Ve Maale Pe Khade Hai
Saamne Sheher Dikh Raha Hai
Phenom The Don!
Haan!
Sab Kuchh Hai Paas Aur
Phir Bhi Main Akela Kyun
Poora Shehar Mere Saath
Phir Akela Kyun
Kabhi Kabhi Lagta Hai
Main Akela Hoon
Phir Woh Mujhe Bolta Hai
Nahi Hai Akela Tu
Sab Kuchh Hai Paas Aur
Phir Bhi Main Akela Kyun
Poora Shehar Mere Saath
Phir Akela Kyun
Kabhi Kabhi Lagta Hai
Main Akela Hoon
Phir Woh Mujhe Bolta Hai
Nahi Hai Akela Tu
Haan Mehnat Maine Ki Hai
Main Aaya Nahi Naseeb Se
Toota Mera Ghar Woh Bole
Aaya Nahi Gareeb Se
Paise Ki Keemat Jaane
Jab Nikle Tere Jeb Se
Woh Dekhte Woh Jalte
Main Nikla Kareeb Se
Kabhi Kabhi Lagta
Maine Khaya Uss Seb Se
Aadam Toh Nahi Par Main
Aadamkhor Bann Gaya
Rap Khel Mein Laps Nahi
Marathon Bann Gaya
Nip Wali Soch Aur Main
Bemisaal Bann Gaya
Apnon Ko Liye Kya Kiya
Apnon Ko Main Kya Diya
Apnon Se Main Kya Liya
Apnon Se Main Kya Loon
Meri Zindagi Ik Sapna
Aur Main Sapne Mein Nikalun
Yeh Dard Mera Apna
Aur Main Apne Mein Nikalun
Ek Dost Se Hai Baat Band
Doosra Banta Chalu
Yeh Zindagi Na Maloom
Jo Jitna Deta Us'se Zyada
Milta Tujhe Maloom
Yeh Zindagi Na Maloom
Sab Kuchh Hai Paas Aur
Phir Bhi Main Akela Kyun
Poora Shehar Mere Saath
Phir Akela Kyun
Kabhi Kabhi Lagta Hai
Main Akela Hoon
Phir Woh Mujhe Bolta Hai
Nahi Hai Akela Tu
Sab Kuchh Hai Paas Aur
Phir Bhi Main Akela Kyun
Poora Shehar Mere Saath
Phir Akela Kyun
Kabhi Kabhi Lagta Hai
Main Akela Hoon
Phir Woh Mujhe Bolta Hai
Nahi Hai Akela Tu
MashHoor Hoon Main
Toh Kya Hai Kasoor Mera
Khud Mein Vishwas Yeh Tha
Pehle Se Usool Mera
Heere Ki Khoj Mein
Nikla Na Kohinoor Mera
Har Shabd Nikalta Mere
Dil Se Jaise Khoon Mera
Akela Tha Main Aur Meri Mic
Music Meri Mashooka
Sirf Main Aur Meri Wife
Maa Likhti Khat Plain (Plane)
Lagti Uski Flight
Bachpan Se The Bhooke
We Were Always On A Diet
Chhat Se Paani Tapke
Do Ghante Bharne Ke Liye
Books Pe Karte Roll
Sahi Mein The Woh Padhne Ke Liye
Lagta Tha Main Paida Hua
Khali Marne Ke Liye
Haath Nahi Mange Kabhi
Upar Chadhne Ke Liye
Akela Par Lagta Jaisa
Army Main Hoon
Music Ek Kitaab Kahani Main Hoon
Akela Par Army Main Hoon
Music Ek Kitaab Kahani Main Hoon
Haan
Sab Kuchh Hai Paas Aur
Phir Bhi Main Akela Kyun
Poora Shehar Mere Saath
Phir Akela Kyun
Kabhi Kabhi Lagta Hai
Main Akela Hoon
Phir Woh Mujhe Bolta Hai
Nahi Hai Akela Tu
Sab Kuchh Hai Paas Aur
Phir Bhi Main Akela Kyun
Poora Shehar Mere Saath
Phir Akela Kyun
Kabhi Kabhi Lagta Hai
Main Akela Hoon
Phir Woh Mujhe Bolta Hai
Nahi Hai Akela Tu
Sometimes I Feel Like I'm Flying Away
But The Lord Says I'm Here To Stay
Hey Hey Hey
So Many Wanna Take My Place
But They Don't Know What It Takes
Na Na Na
Sometimes I Feel Like I'm Flying Away
But The Lord Says I'm Here To Stay
Hey Hey Hey
So Many Wanna Take My Place
But They Don't Know What It Takes
Na Na Na
Khudgarz Ban'na Abhi Sahi Lagta Hai
Kaun Dega Dhoka Thoda Bhay Lagta Hai
Khudgarz Ban'na Abhi Sahi Lagta Hai
Kaun Dega Dhoka Thoda Bhay Lagta Hai
Ah Khatam Hone Aata
Phir Nahi Lagta Hai
Haan Khatam Hone Aata
Phir Nahi Lagta Hai Haan
Sunte Rehna Ka
Vibe Karte Rehna Ka
Hey Hey Hey
Na Na Na
Written by: Divine
Akela Song Info:
| | |
| --- | --- |
| Song: | Akela |
| Album | Gunehgar |
| Singer: | Divine |
| Lyrics: | Divine |
| Music: | Phenom |
| Director: | DIVINE, Joel D'Souza (JD), Mohit Mukhi / Gltch |
| Music Label: | Divine |
| Featuring: | Divine |
| Release Date: | 28th October 2022 |
Related Songs
Plush
Sitara
Hitman
Bhookh
Flex Kar
Born Fire
Baazigar
Blessings
Gunehgar
Street Lori
Traffic Jam
Akela Music Video