BKL Lyrics by Badshah from the album "The Power Of Dreams" is the Brand New Hindi Song. Badshah has sung this Latest Hindi Song, while BKL Song Lyrics are penned down by Badshah, with Music given by Badshah.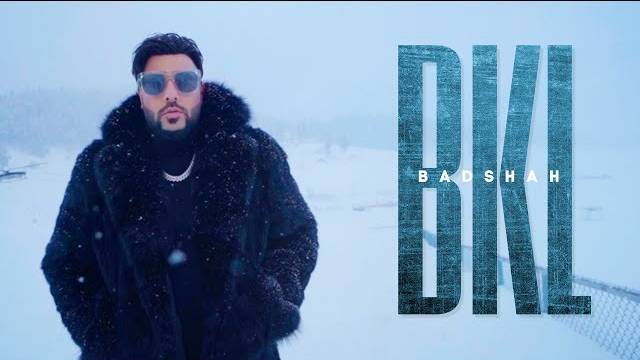 BKL Lyrics – Badshah
F*ck Jo Tu Soche Mere Baare Mera Ghanta
Pop Karun Main Teri Goli Jaise Banta
Aise Kaise Bro 50 Lakh Ka Show Mera
Aur Show Karun Main Bas Ek Ghanta
Do Your F*ckin' Math Boy
Lagbhag 80000 Ka Mera Har Ek Minute Bro
52 Lakh Minute Hue
Mujhe Rap Game Mein Aaye
Maine Kiya Har Ek Minute Blow
Bollywood Walon Ko Hui Padi Tension
Actor Laundon Se Uparwala Stardom
Jo Kiya Khud Kiya Fresh Kiya Shudh Kiya
Guru Shukar Shani Ravi Som Mangal Budh Kiya
Har Din Everyday Mind Pe Grind Hai
Limited Edition One Of A Kind Boy
Mere Baare Baatein Kare Tu Meri Behind Pe
Mere Theek Aage Teri Bandi Ka Behind Hai
But I Don't Give A Lassan
Dashavtaar Hun Main Jaise Kamal Hassan
Sota Nahi Kyonki Neend Death Ki Hai Cousin
Bandiyan Hai Russian Gadiyan Hai German
Khata Tha Main Bourbon
Ab Peeta Hun Main Bourbon
LA Mein Paya Jaata Kaali Hai Suburban
Bad Boy Shah Worldwide Mere Bhai
Tere Wale Nasho Se Alag Hain Mere High
Yahan Dekh Mere Bhai
Drip Meri Katilana Extra Fly
Tera Bhai Sexy With An Extra Y
Meri Ex Kehti Mera Ex Tha Fly
Relationship Ka Pata Ni
But Sex Tha Wild
Main Jaaun Extra Mile Bhai Tera Ghoda
Launde Karna Jo Chahte Maine Karke Hai Chhoda
Kitne Saal Akela Is Race Mein Dauda
Rap Kya Hai Mujhe Ye Bataenge Mera Lau-Lau
Meri Har Ek Cheez Inki League Se Baahar
Batting Karta Hamesha Rehke Crease Se Baahar
Jitni Ease Se Andar Utni Ease Se Baahar
Mera Feature In Laundon Ki Fees Ke Baahar
Double R Meri Gaadi Ki Keys Ke Baahar
Mera Style In Ch*tiyon Ki Rees Ke Bahar
Sath Bandi Jo Ass Uski Jeans Ke Bahar
Hater Bhage Game Se Daant Pees Ke Baahar
Yeah, Bad Boy Shah
Yeah, Yeah
Bekhauf Launda!
Written by: Badshah
---
Clout Song Info:
| | |
| --- | --- |
| Song: | BKL |
| Singer: | Badshah |
| Lyrics: | Badshah |
| Music: | Badshah |
| Music Label: | Badshah |
| Featuring: | Badshah |
Related Songs
Feel Hai – Badshah
Bach Ke Rehna – Badshah
Jugnu – Nikhita Gandhi, Badshah
Bachpan Ka Pyaar – Badshah, Aastha Gill
Bad Boy Bad Girl – Badshah, Nikhita Gandhi
BKL Music Video – Badshah